Body centered therapies for trauma, stress, and chronic illness:
Supporting you to find resilience, healing, and pleasure.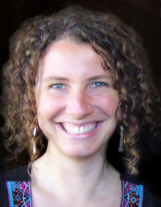 I offer body and sensory focused therapies, specializing in trauma resolution. My work is often helpful for people who have tried traditional psychotherapy with little results. With 20 years in practice, I see that when a person is unable to feel calm, centered, and connected with people, it is often because overwhelming experiences from the past are held in the body and nervous system that are unresolved. Besides abuse, injury, and neglect, this often includes social traumas experienced as a result of living with pervasive racism, classism, homophobia, sexism, etc on a daily basis. Unresolved traumas often show up as sleep and digestive issues, emotional overload or shut-down, relational difficulties, chronic pain, addiction, anxiety/depression, etc. Also, sometimes the stress of having a chronic illness (unrelated to trauma) leads someone to feel overwhelmed and seek support to find some relief in their body and not see it as the enemy.

Each person's healing journey is unique and sacred to me. As someone who has walked the trauma and chronic illness path, I am committed to being a loving, non-judgmental support with deep presence. I meet each person where they are without an agenda to "fix" because I don't see you as broken. My intention is for my office to be a safe and welcoming place for you. In my practice I strive to provide a place where it is welcome to have differences. This means that all races, ethnicities, classes, cultures and languages are welcome. There is room for your religion, and you have a right to your personal customs and beliefs. I welcome you to show up in full expression of your gender identification and sexual orientation and I will use the pronouns you ask for. I will do my best to accommodate your needs. I value you, and look forward to knowing you, as a unique human being.

For those with a longing to develop capacity for living a rich life, I also work with people to find their true longing and life purpose, discover their intuition, feel more ease and joy in their life, connect to their own spirituality, connect more deeply with others, and learn to trust their body and life as it unfolds in the present, free from the binds of the past.

My training is extensive (always ongoing) and my understanding of the body and energy field inform my approach to psychological health. I look forward to working with you in a meaningful way, either in-person or remotely. Please be in contact with your questions.
---
Lisa Newell
167 Main St. Suite 307
Brattleboro, VT 05301
802-380-0546
lisajnewell@gmail.com

And the day came when the risk to remain tight in a bud was more painful than the risk it took to blossom. ~Anais Nin